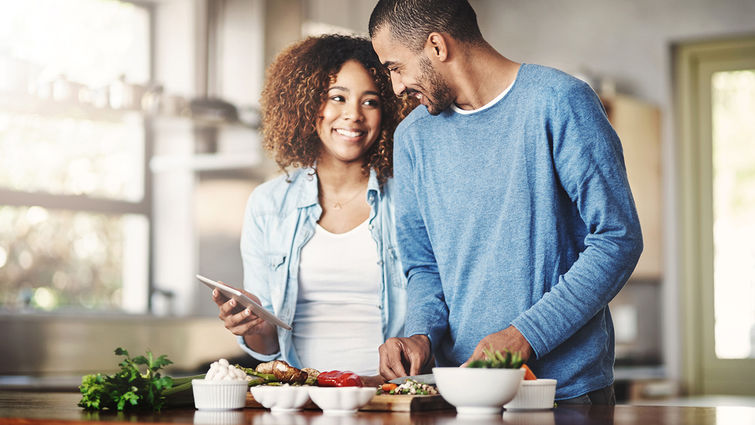 A new study at Loma Linda University School of Public Health has found another health advantage of following a vegan diet. Although other vegetarian diets also performed well, vegans were found to have the healthiest levels of diet-related biomarkers.
A vegan diet was found to produce the healthiest levels of diet-related biomarkers compared to other diet patterns, according to a Loma Linda University study. The study was reported last month in The Journal of Nutrition.
Like clues at a crime scene, biomarkers in blood, urine, fat tissue and other biospecimens can serve as indicators or predictors of health and disease. Biomarkers may have favorable or unfavorable health effects, promoting or preventing cancer, cardiovascular and age-related diseases, and other chronic conditions.
Researchers at the School of Public Health found that a vegan diet slightly outperformed other vegetarian diets, all of which fared better than semi-vegetarian or non-vegetarian diets.
The research — "Plasma, Urine, and Adipose Tissue Biomarkers of Dietary Intake Differ Between Vegetarian and Non-vegetarian Diet Groups in the Adventist Health Study-2," — took its data from the long-running study based at the school.
Fayth Miles, PhD, an assistant professor at the school and lead author of the study, said the examined biomarkers likely help explain other positive health outcomes that have been observed among vegetarians compared to non-vegetarians. She is optimistic about the implications of this study.
"An awareness that a healthier biomarker profile is obtained with a plant-based diet should motivate people to be proactive about dietary habits that promote good health and prevent disease," Miles said.
Feature Courtesy of Loma Linda University Health
Share